Smok RPM160 Pod Kit
Smok RPM160 Pod Kit. A transformative dual-battery pod mod that rethinks and reshapes the possibilities of a pod system. The RPM160 is an unprecedented leap in power output, flavor and vapor production. The compact structure and innovative design brings pleasing aesthetics and ergonomic comfort. Powered by two external 18650 batteries the RPM160 can reach an output power of 160 watts. It has two pod options. Option one is paired with the RPM160 Pod with a dual 0.15ohm mesh coils. The other is a new combo using the new RPM160 V9 Pod. Which takes a V9 Meshed 0.15ohm coils. Innovation keeps changing the vaping experience!
Weighing just 120g, the RPM160 is lightweight and portable, yet robust. Its zinc alloy frame is meticulously crafted on each corner, and the curves on the sides make full use of ergonomics.
Find Batteries Here…..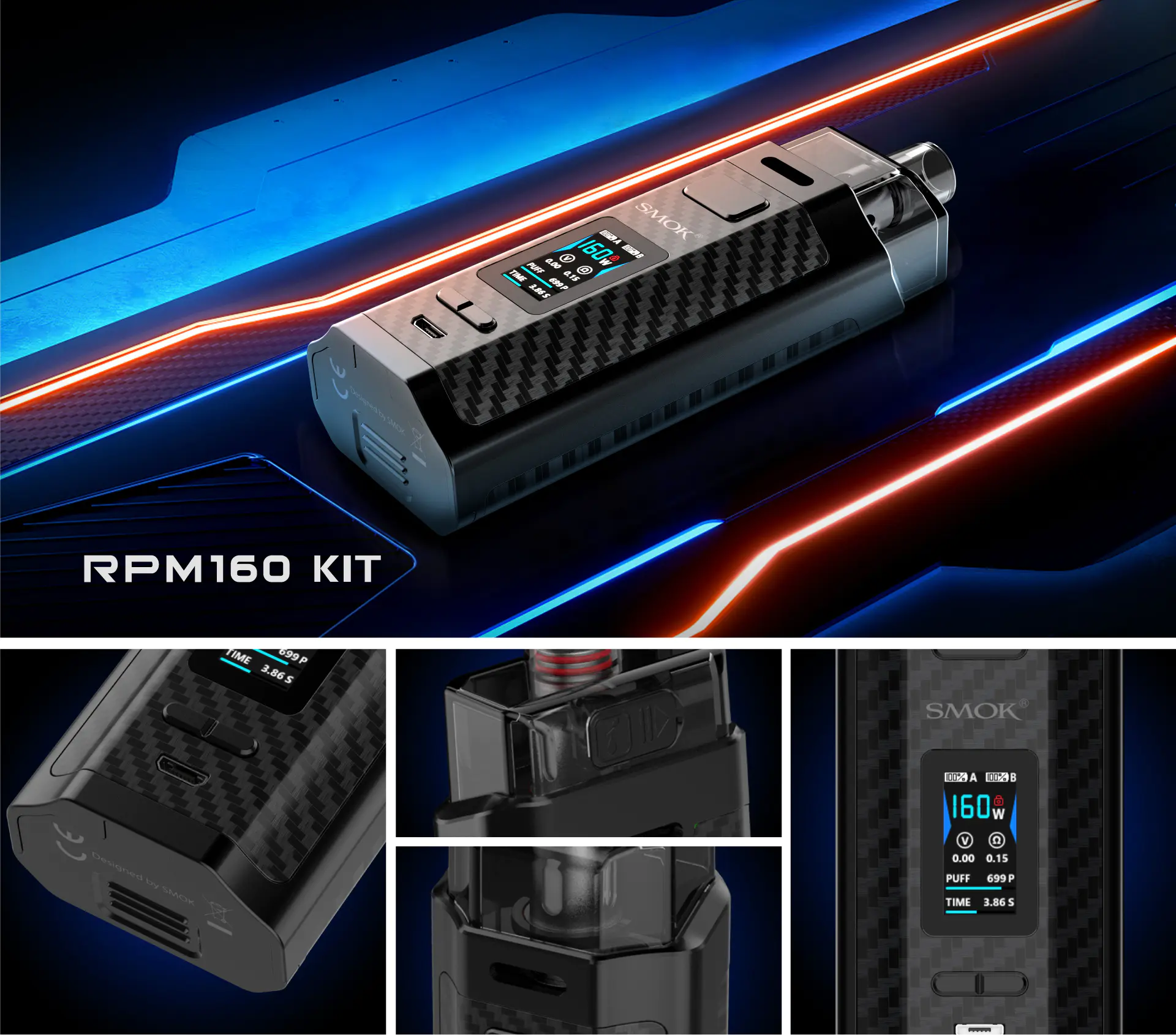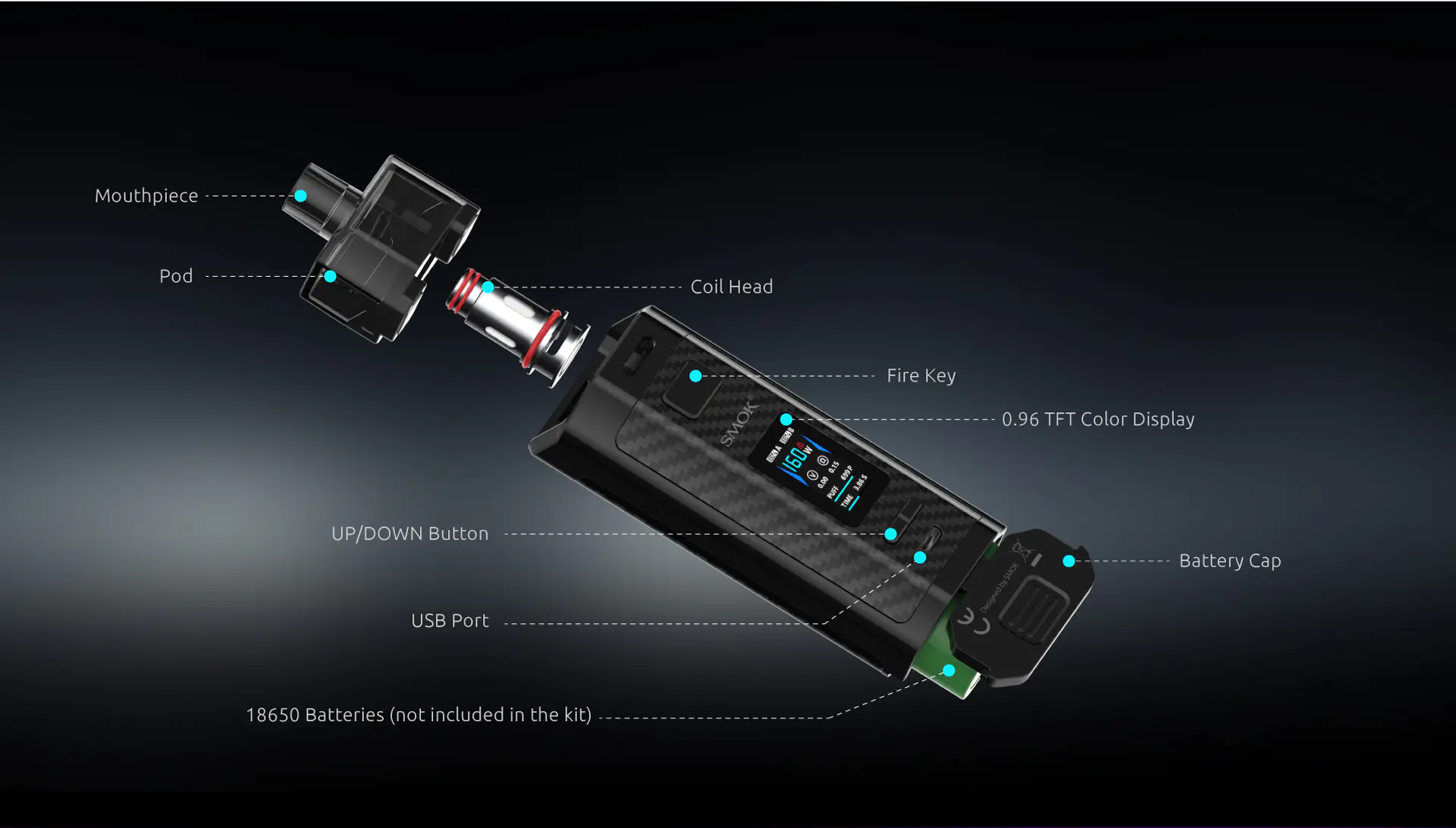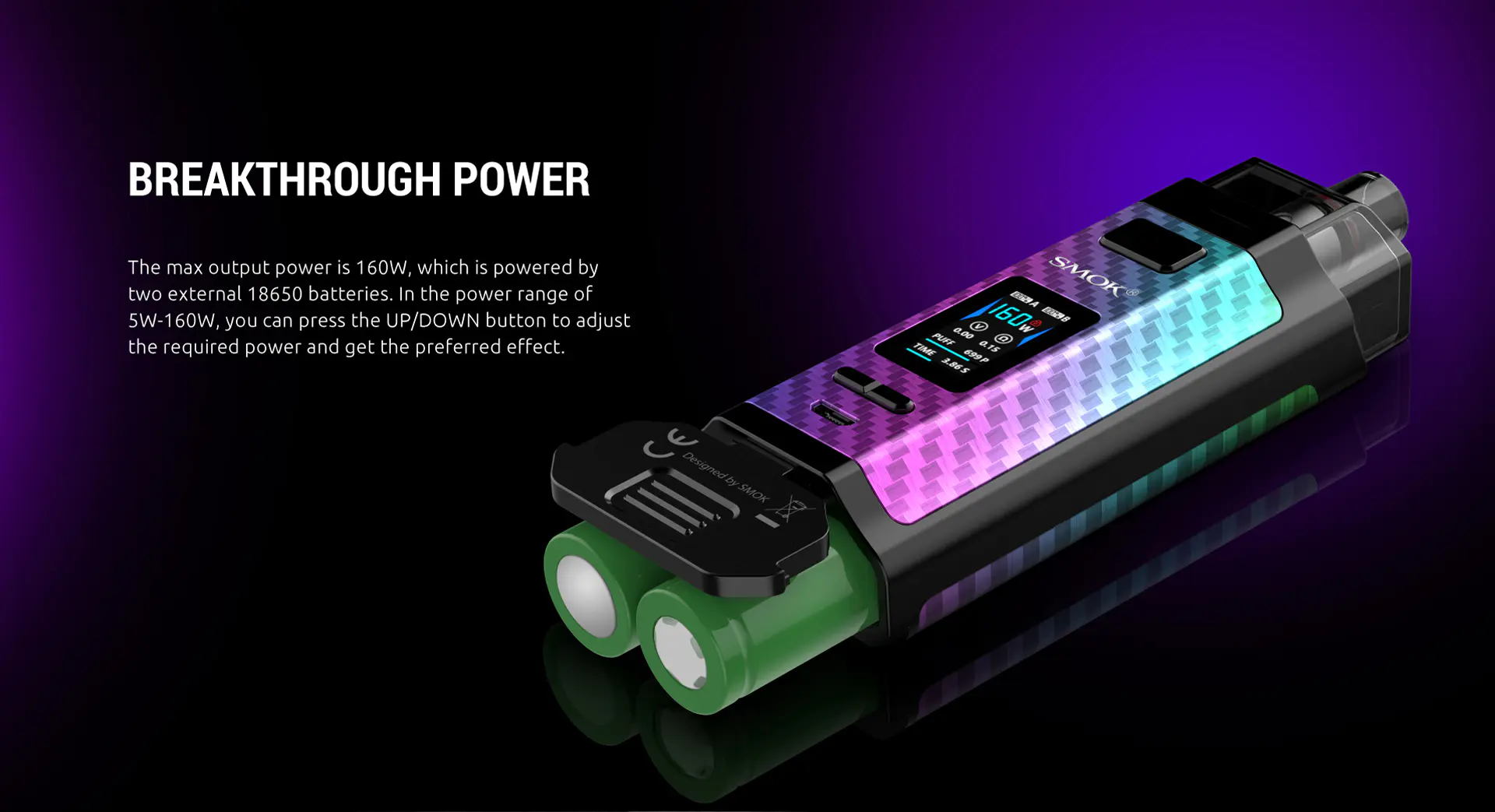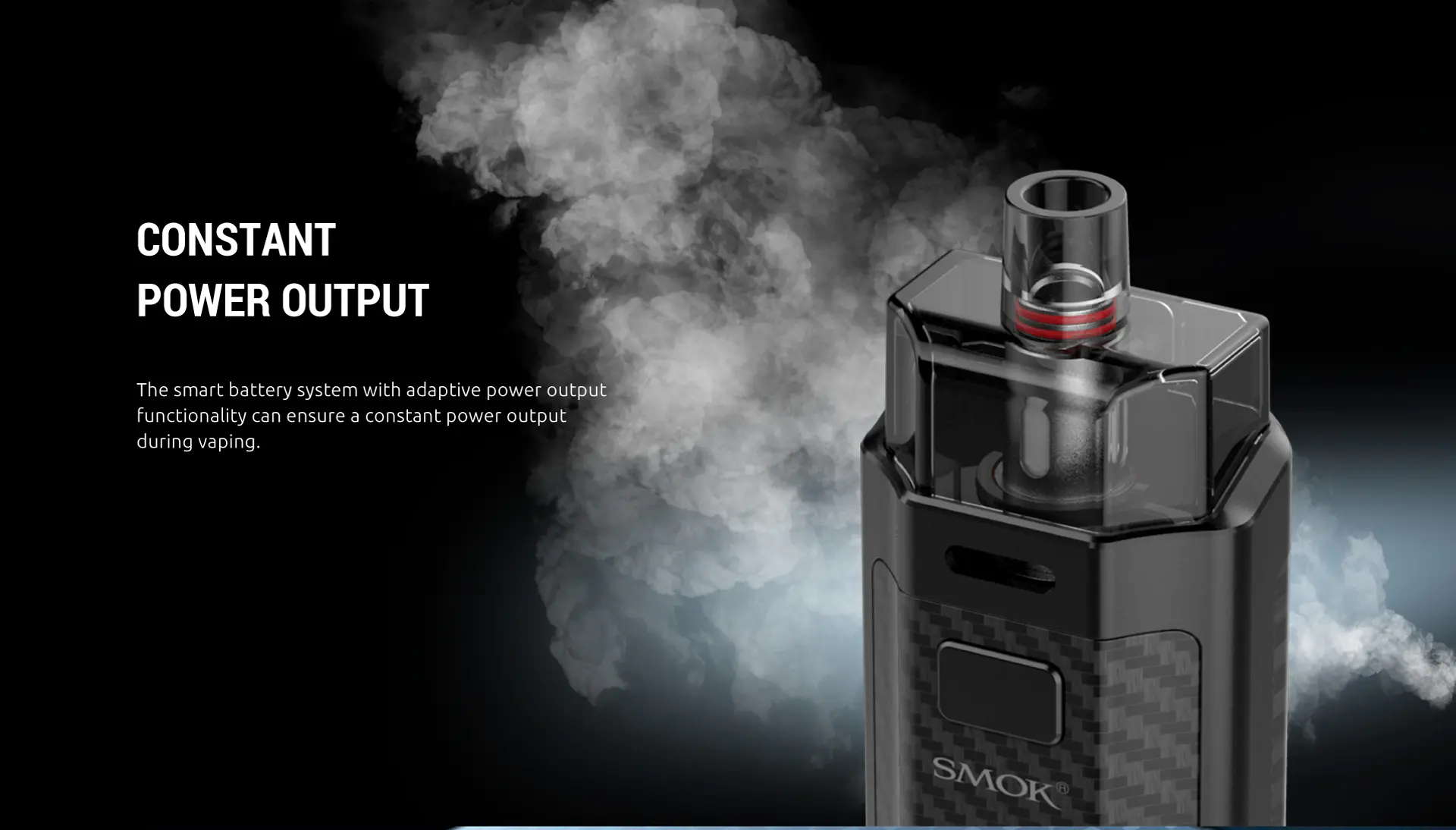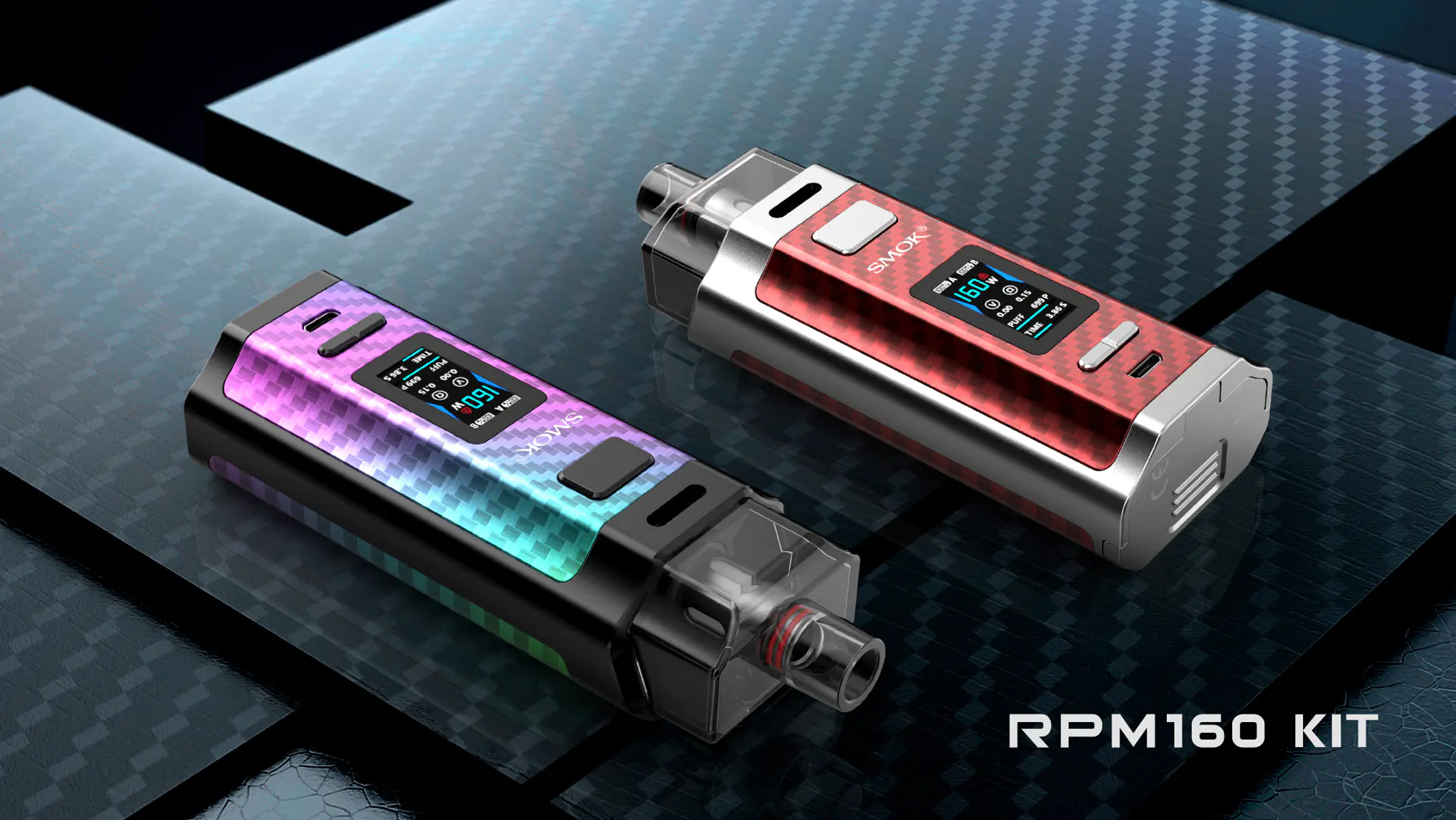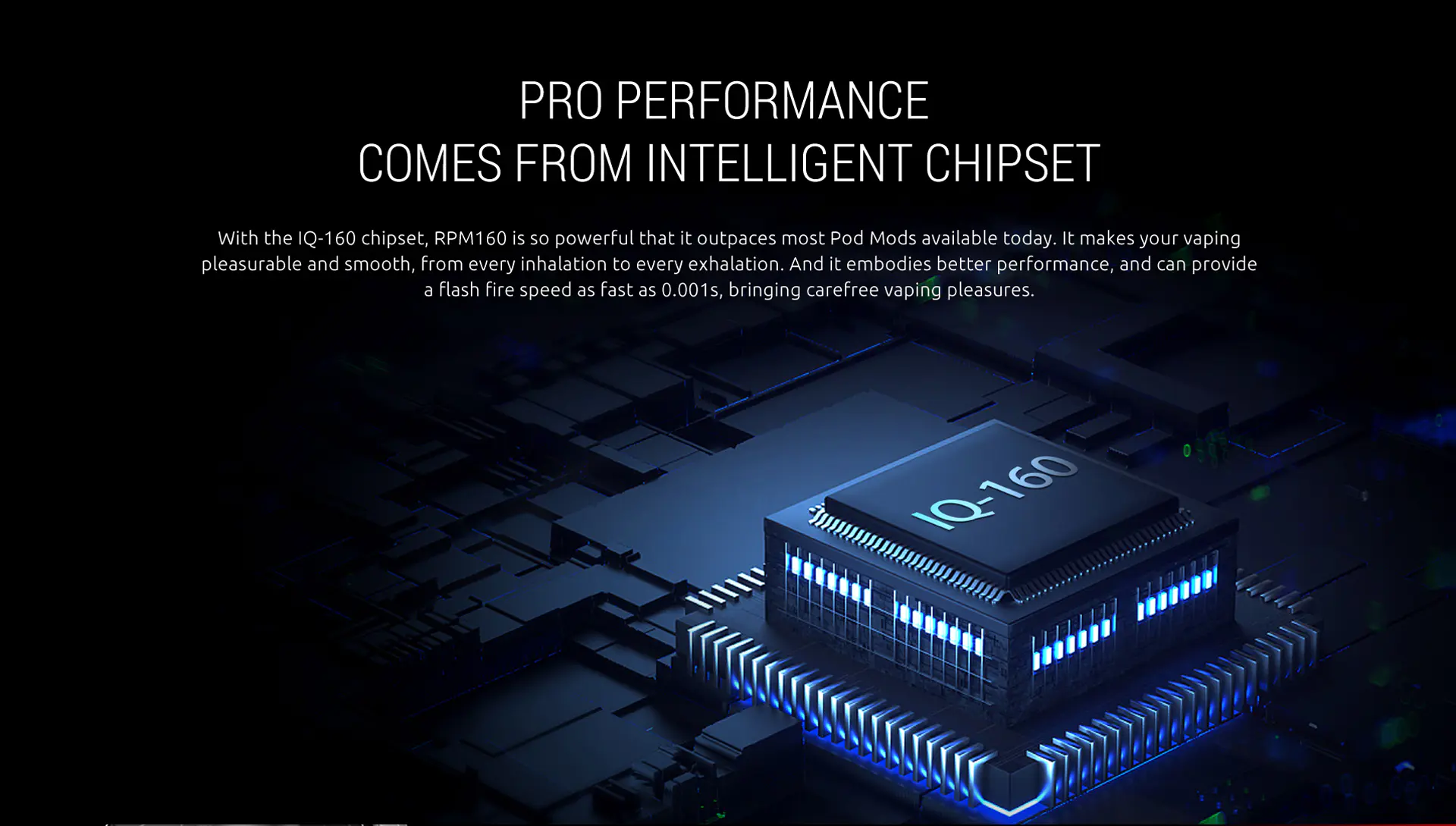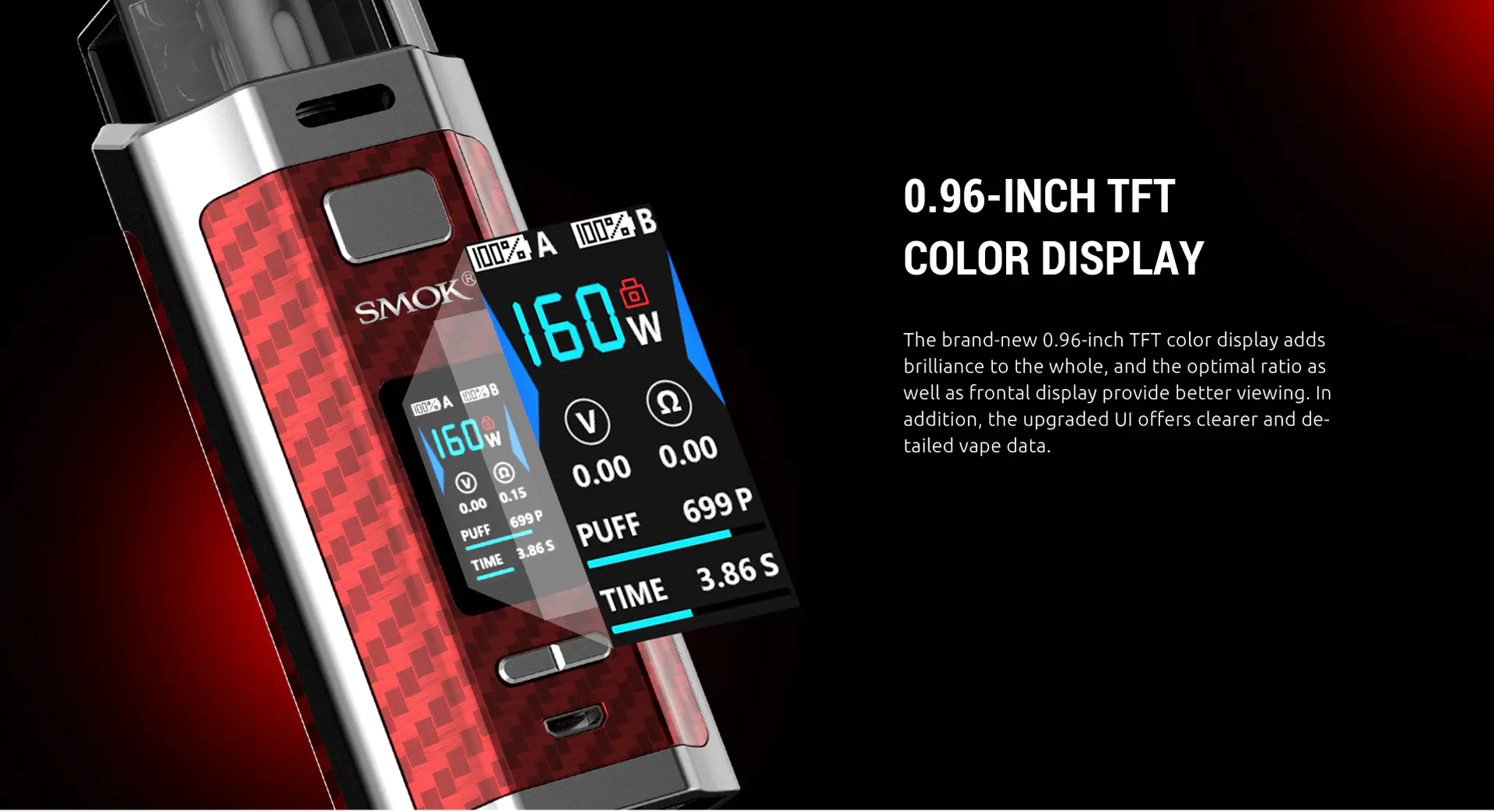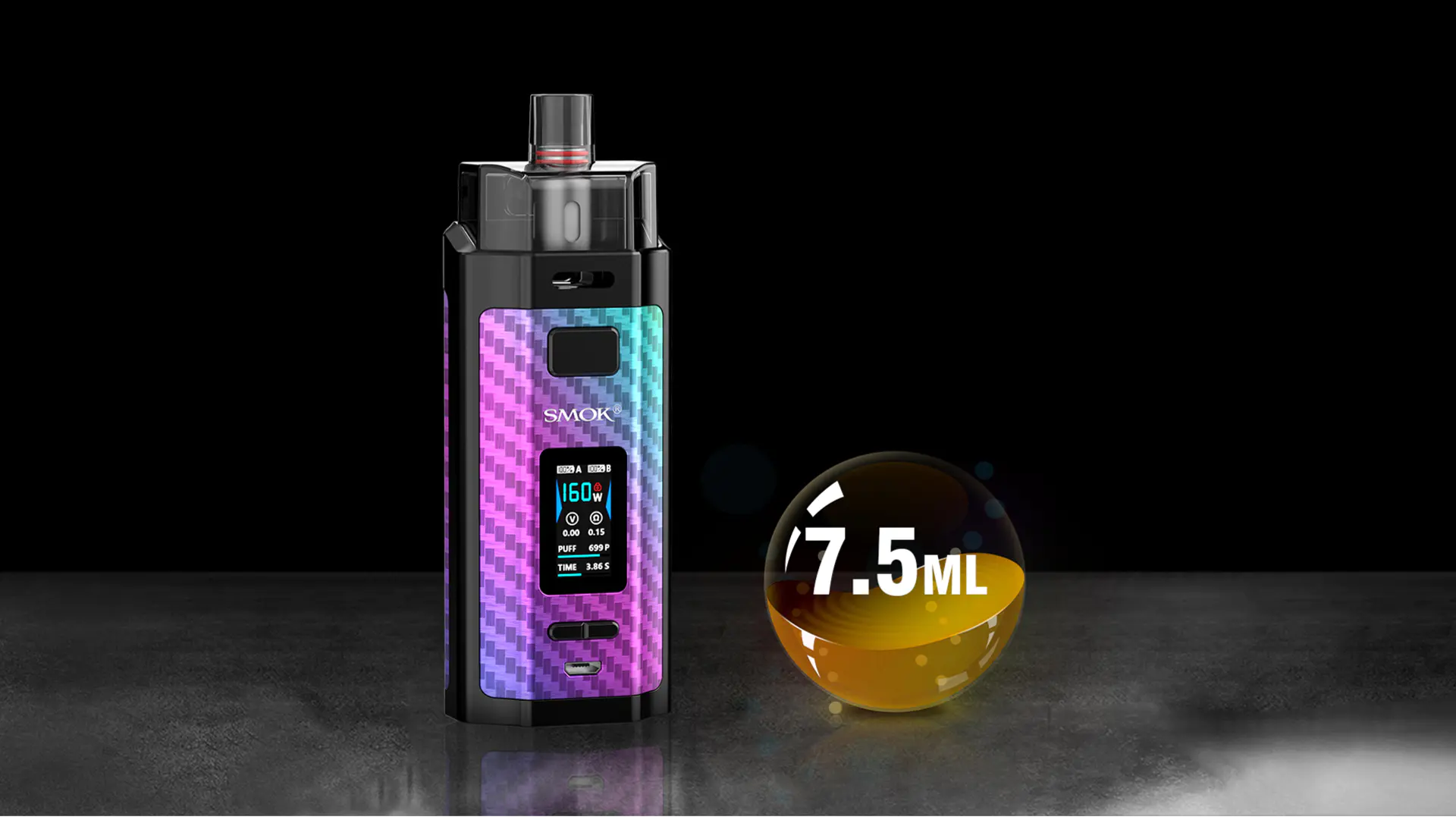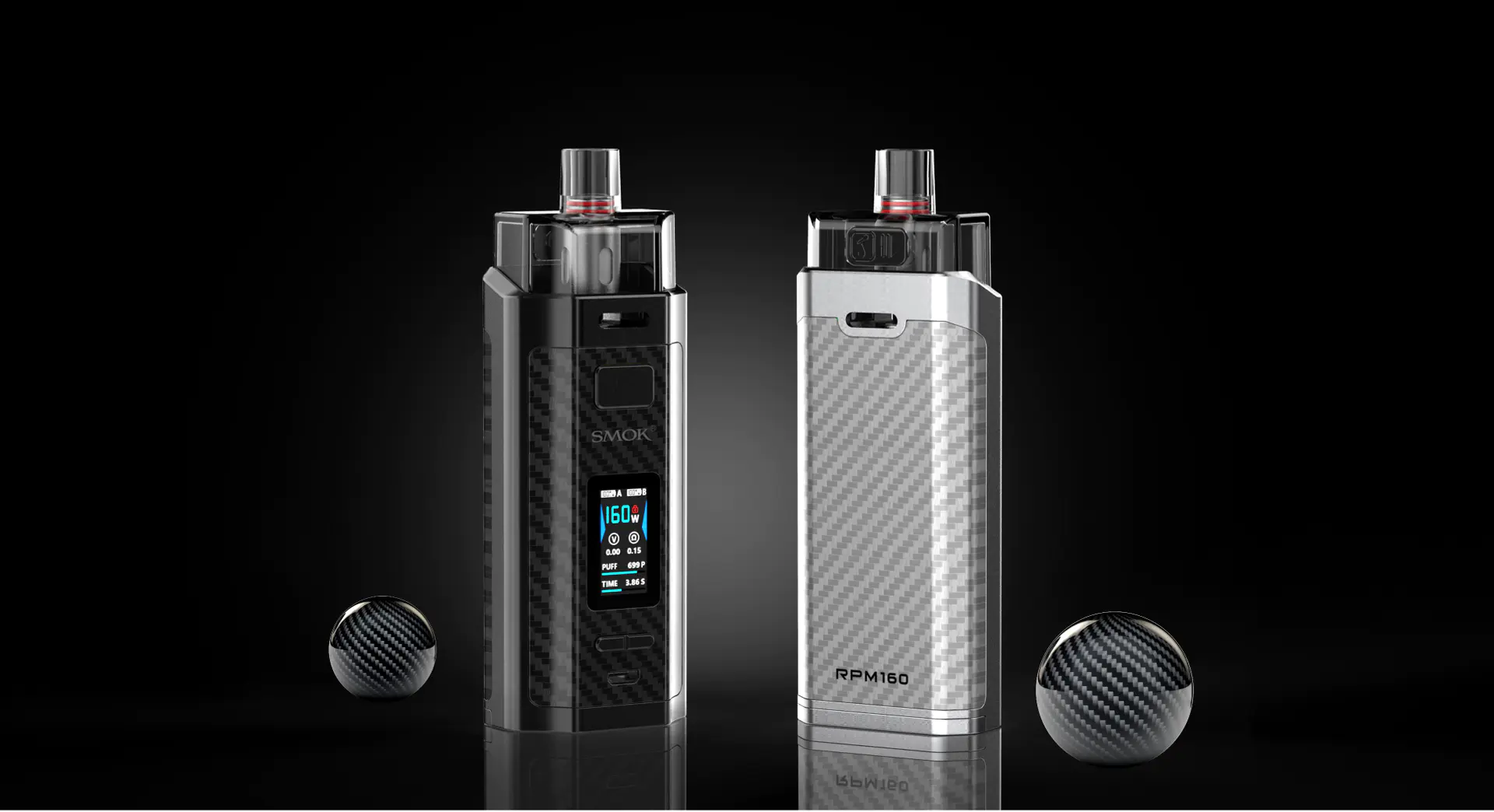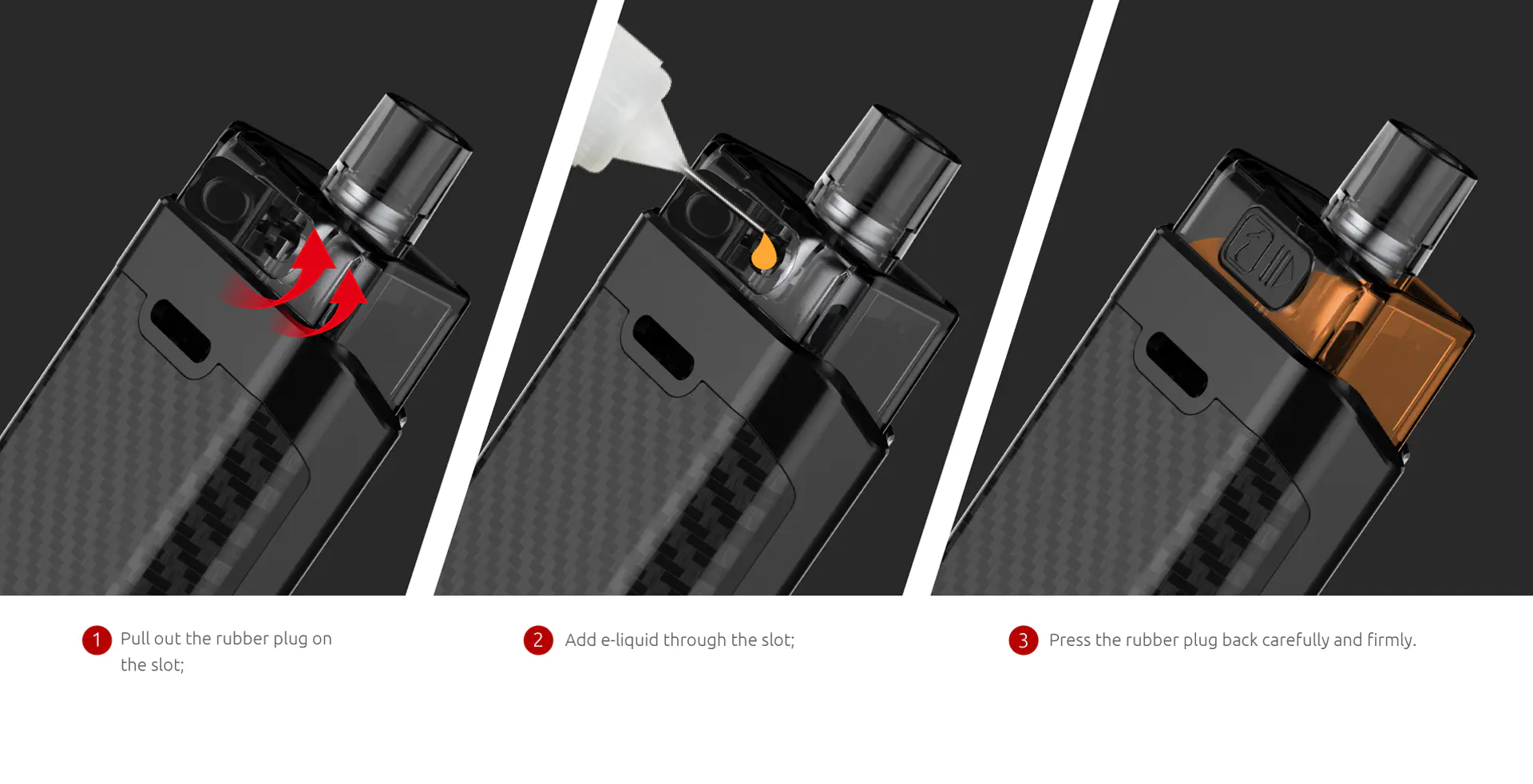 BALANCE CHARGING
Balance charging helps to improve the charging efficiency and extend battery life as well.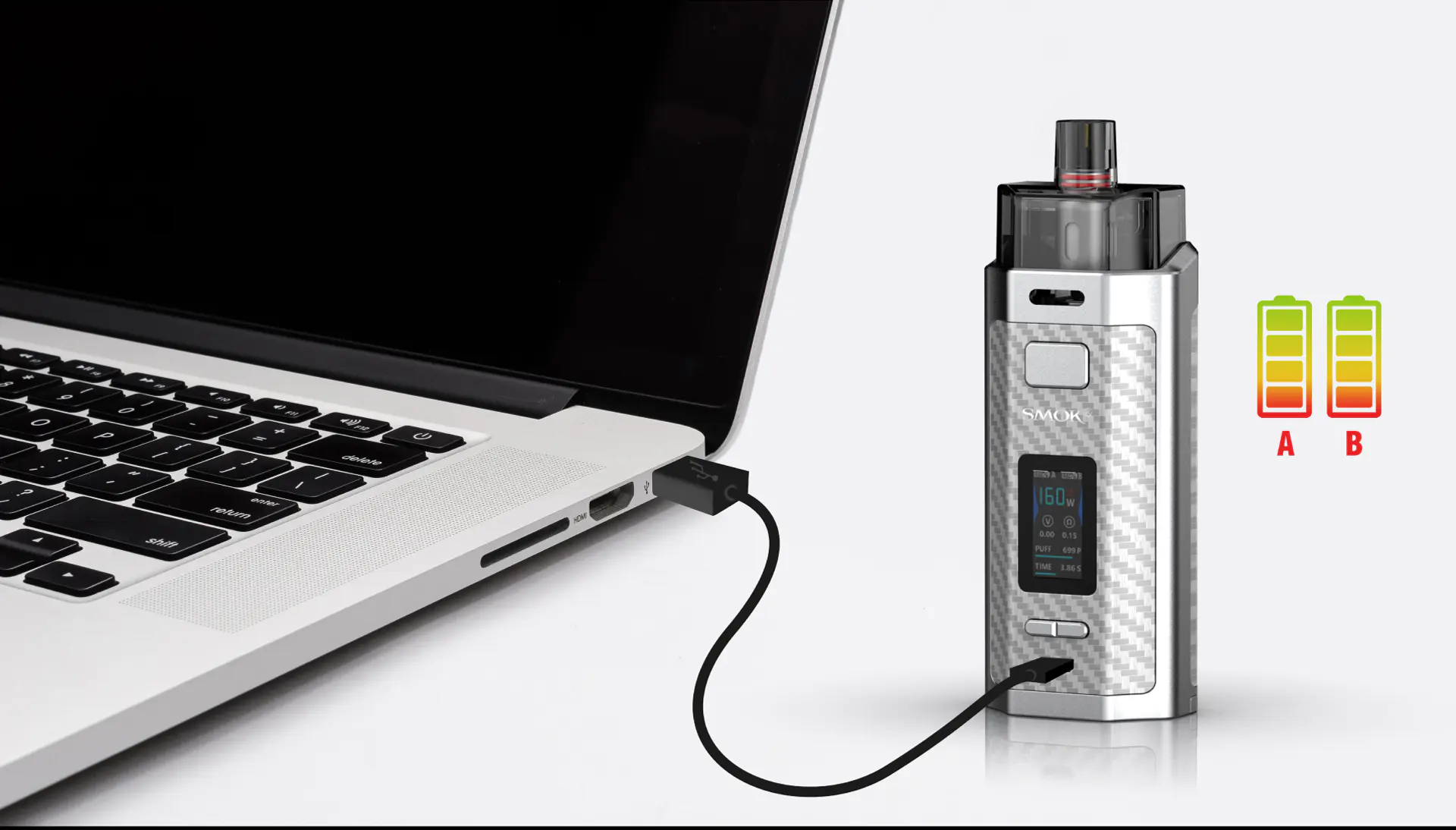 Introducing RPM160's new V9 Pod, paired with dual V9 Meshed 0.15Ω coil, and equipped with a bottom base with an adjustable airflow ring for free airflow adjustment. More than that, the V9 Pod is compatible with TFV8 Mini coils, which maximizes the coil compatibility and gives full play to the versatile V8 Mini coils.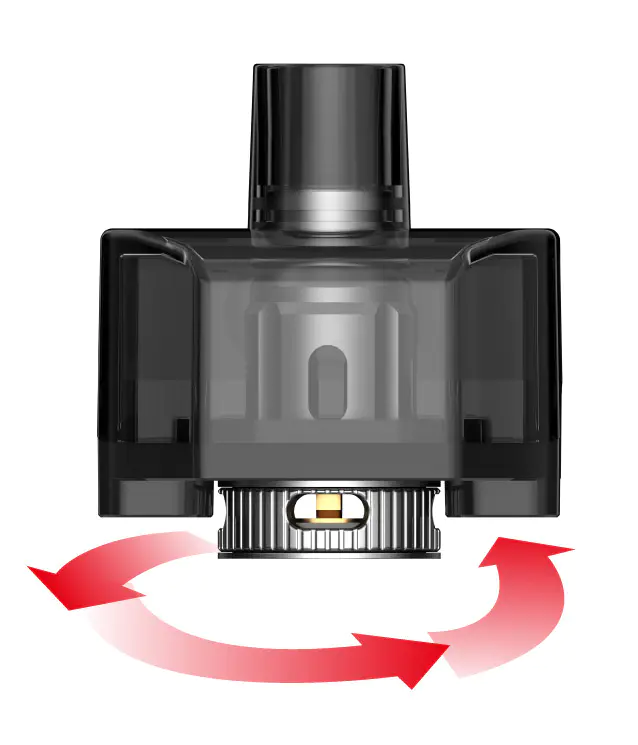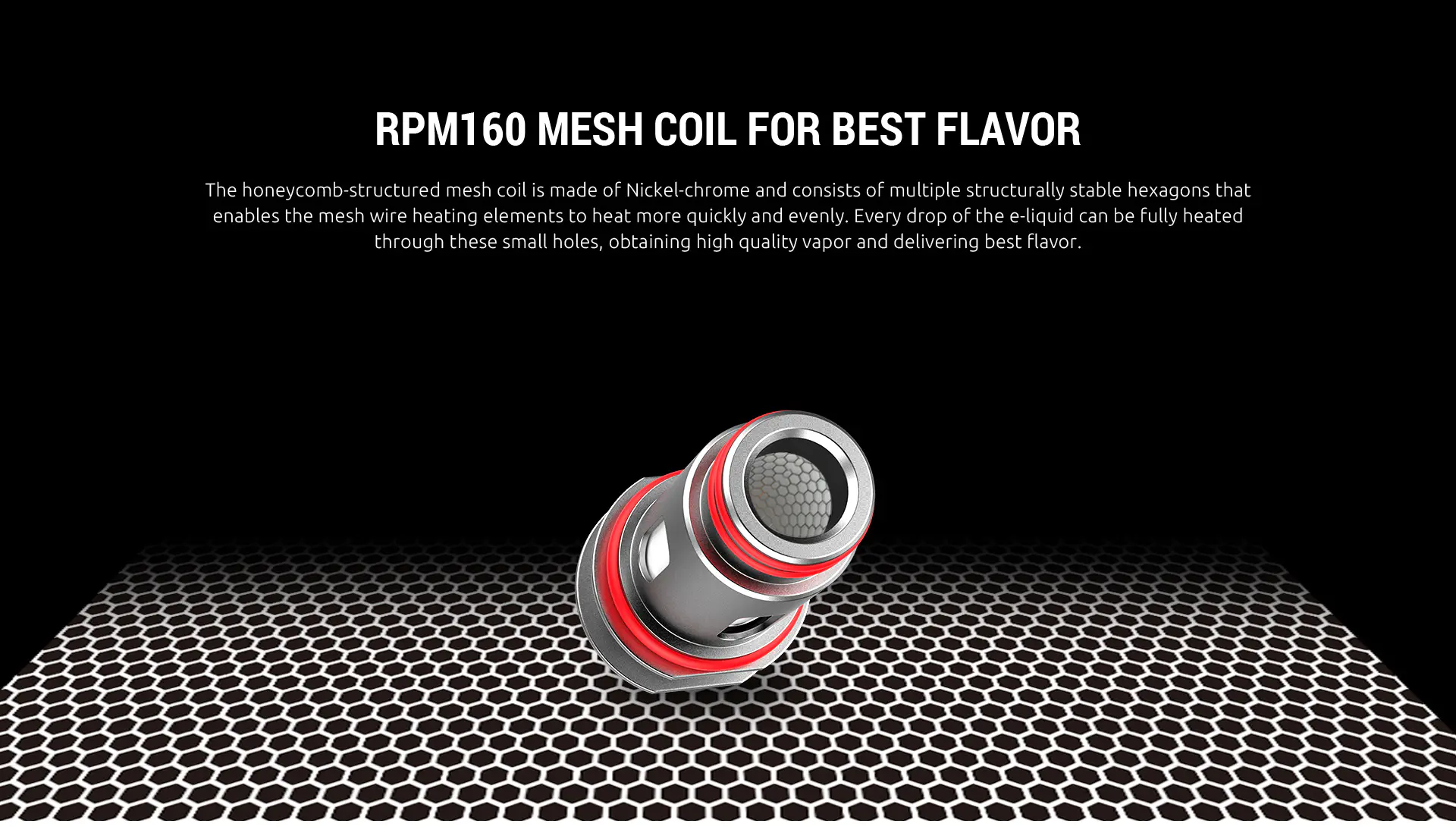 COIL INTRODUCTION